Whole Hog Films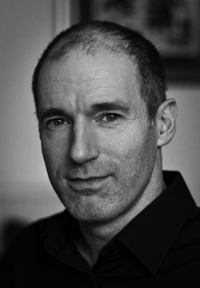 Simon Cooper
Whole Hog has its roots in theatre, as its director, Simon Cooper, started his career touring with shows up and down the UK. Experience gained from years spent in acting, set design, props, stage management and producing has, in turn, been exploited for the benefit of our short films. More recently Simon worked in the video games industry as a lead artist on several titles. Now he is freelance, specialising in 3D visualisation.
Whole Hog was born at the start of the digital filmmaking revolution of the early years of the last decade when miniDV, and cameras such as the excellent Canon XL series, became affordable. Previously prohibitively expensive film processing and editing costs stifled many filmmaking aspirations but the new format, cameras and the ability to edit on a home PC all contributed to an explosion of new filmmaking talent.
In recent years a new revolution has occurred: the digital SLR (DSLR) revolution. Single lens reflex cameras, originally designed and intended to take 35mm still pictures underwent some significant enhancements in their transition into the modern digital age. Large CMOS chip sensors made capturing HD footage affordable with these cameras. A large array of old and new lenses are available to a lot of these cameras: through compatability with older 35mm film versions of the camera bodies, or through lens adapters. This made the decision for many filmmakers, both new and old, seasoned professionals and amateurs, to embrace the new DSLRs as serious filmmaking tools.
A while ago Whole Hog invested in this exciting new filmmaking technology. Please check back regularly to see the results.